February 2017
Exhibition

Artists As Book Illustrators
Exhibition from 1st - 28th February.
The theme of this exhibition focuses on artwork by newly selected 'up and coming' young illustrators. We will also be exhibiting new work by existing gallery artists, alongside their illustrated books which will be available to buy.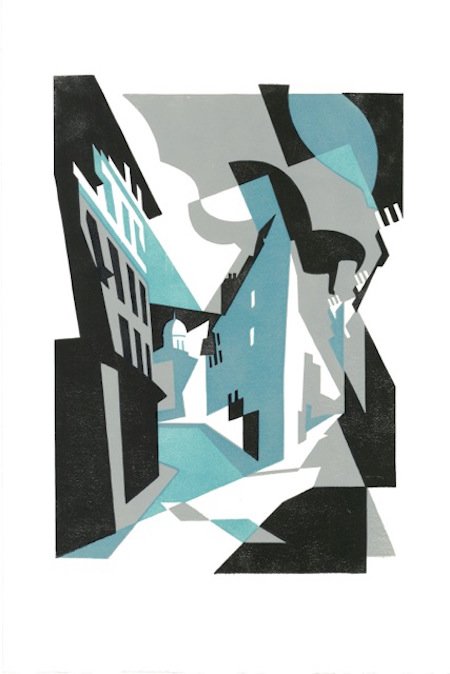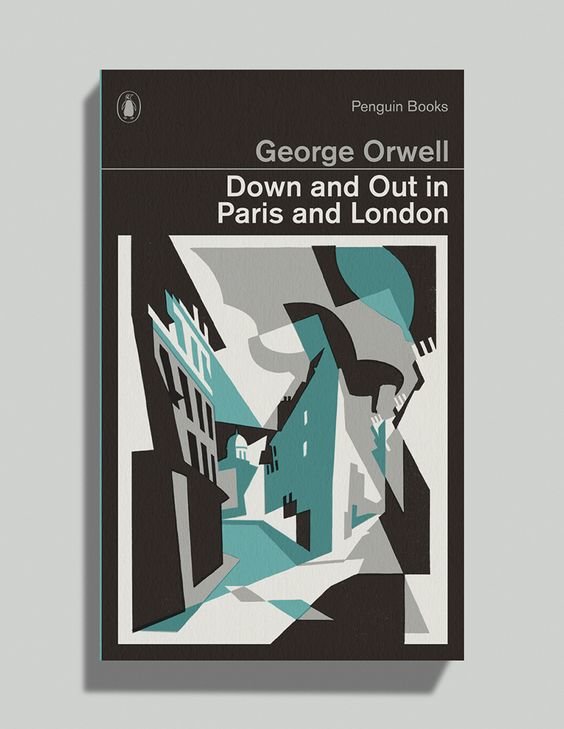 Paul Catherall original artwork and bookcover for Penguin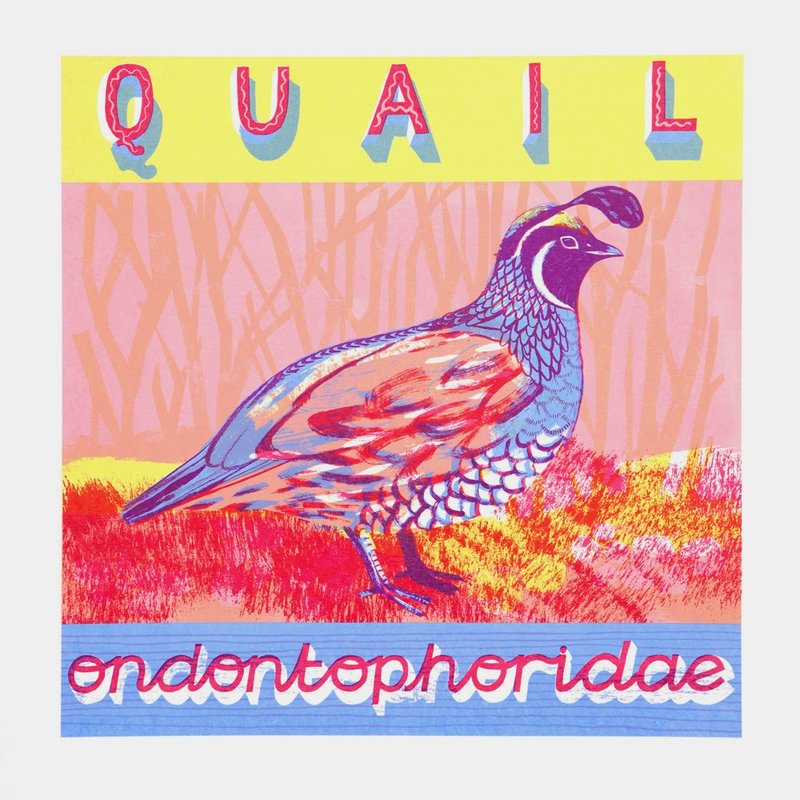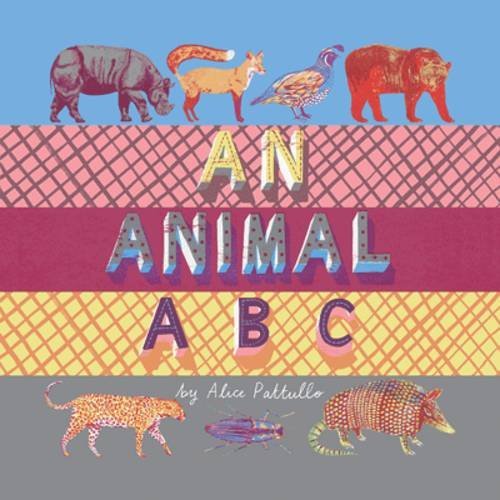 Alice Pattullo original print and illustrated book
December 2016
Shop News
Christmas Window
Our window is now looking very festive thanks to interior stylist Maude and illustrator Lily who came and installed their Christmas designs, do pop by and have a look!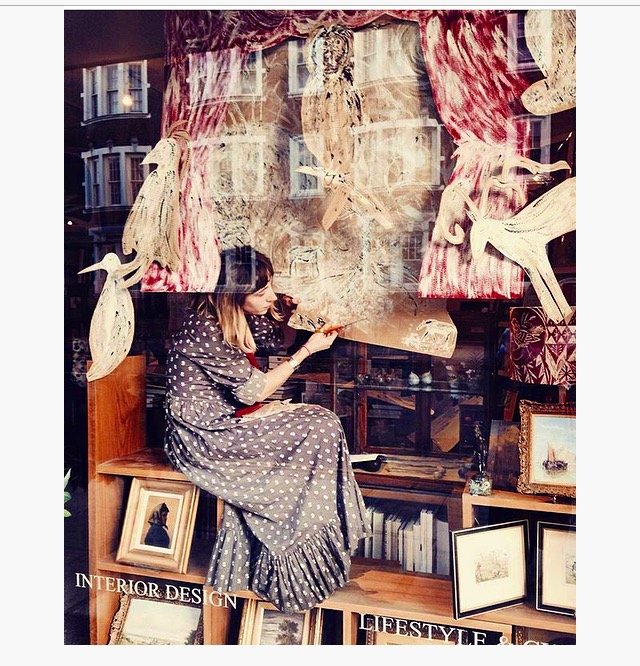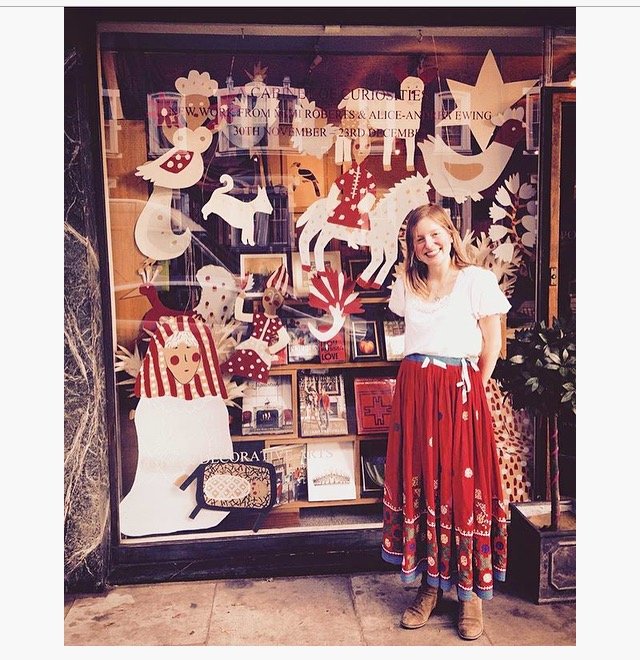 November 2016
Event
Andrew Ginger in Conversation with Peter York
On Tuesday 29th November we are holding a book signing by author Andrew Ginger for his recently published 'Cecil Beaton: An Interior Life'. At 7pm Andrew Ginger will be talking with Peter York about his book.
In 2014 Author Andrew Ginger and Roger Barnard staged an exhibition based on Cecil's houses, including a reconstruction of the Circus Bedroom, in the Salibury Museum which was then transferred and displayed in the showrooms of Colefax and Fowler. 'Cecil Beaton: An Interior Life' is an extension of this work, bringing together the artist's eclectic interiors, houses and garden, and delves even deeper with a study of his possessions, artworks and relationships. The book focuses on many houses Beaton both lived in and decorated with a particular look at Ashcombe House on Cranbourne Chase in Wiltshire a retreat for the bohemian crowd he partied with, and Reddish House in Broad Chalke the house he lived in from 1947 until his death in 1980. Beaton was not a professional interior decorator, for him it was another medium of both self-expression and self-promotion and this study brings to life Beaton's extraordinary existence from a unique angle. As Ginger tells us in the introduction of the book, Beaton himself thought ''not to take pleasure in one's surroundings is to miss one of the great delights in life''.
The talk is part of our Christmas Event, please do come along from 6pm for drinks and mince pies. Andrew Ginger will be signing copies of 'An Interior Life' and we will also have on display oil paintings by Mimi Roberts and bronze sculptures by Alice Andrea Ewing to launch our December exhibition 'A Cabinet of Curiosities'.
We will be selling copies of the Deluxe Edition of 'An Interior Life', the slipcase of which has been designed by Beaudesert Limited after a chintz Beaton had created for Reddish House. You can buy a copy here.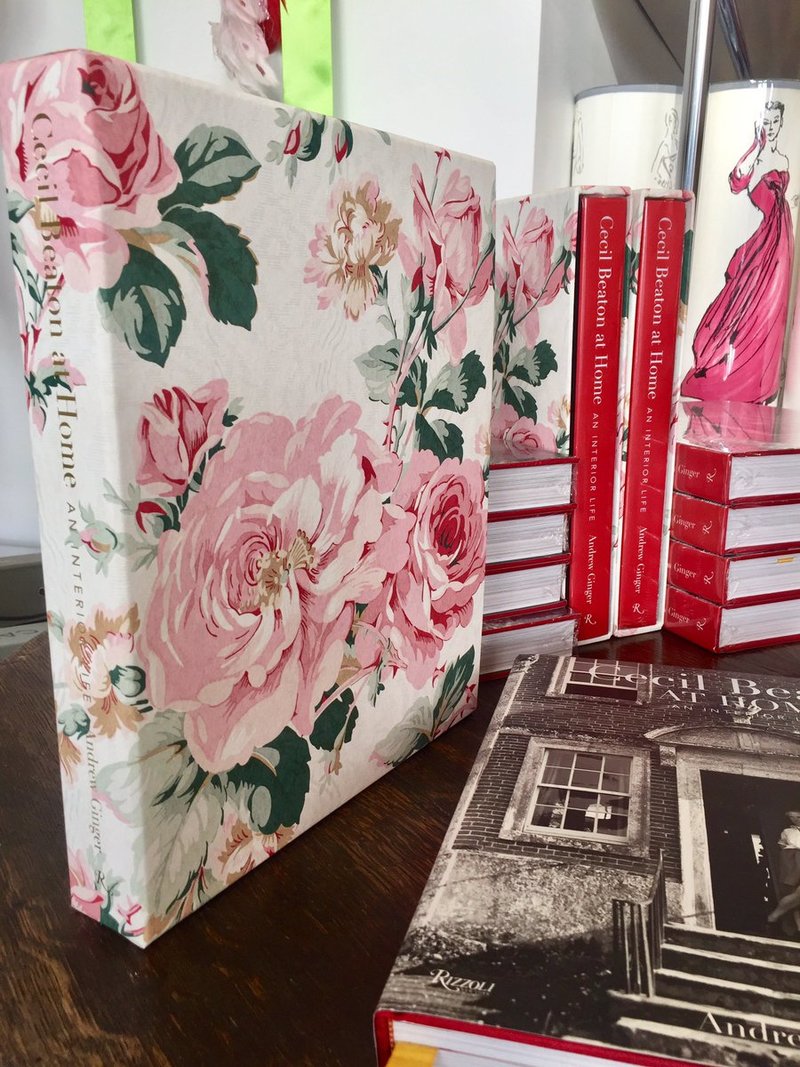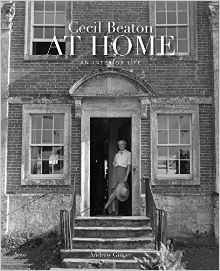 Beatrice Forshall
We are excited to be showcasing ten new works by artist Beatrice Forshall in an exhibition.
The exhibition, which will run until the end of November, features ten large scale hand-coloured engravings of different 'Animals in the Wild'. Beatrice's engravings exude a sense of serenity, from a tiger pacing thoughtfully to a hare with it's ears pricked, the wild animals are beautifully rendered in neutral tones. The exhibition will be showing in the shop until the end of November.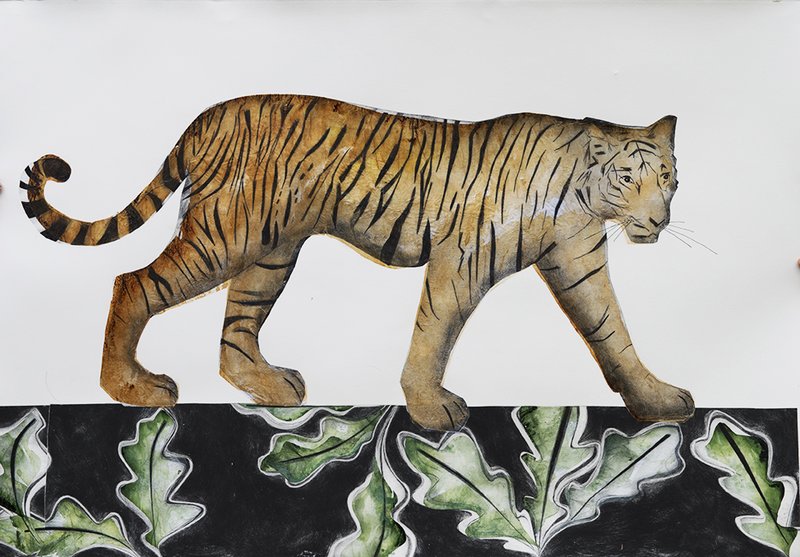 Event
Neisha Crosland
We are delighted to be hosting a book signing on Tuesday 15th November, for Neisha Crosland's new book 'Life of a Pattern' in which she traces her design inspiration.
Neisha, who was honoured with the title Royal Designer for Industry in 2006, started her textile company in 1994 designing scarves and accessories, and has gone on to design fabrics, wallpapers, rugs, tiles, fine china and stationery. Recognised for her sophisticated and often unusual symmetrical geometric motifs, her book provides a fascinating insight into the development of her ideas and design selection. The book elegantly illustrates the impeccable attention to balance and proportion in her designs, which come to life with the use of her striking colour combinations. This book is a beautifully presented and visually stunning record of her collected works.
Neisha will be signing books on the evening, and the book, along with Neisha Crosland prints and stationery, will be available to buy.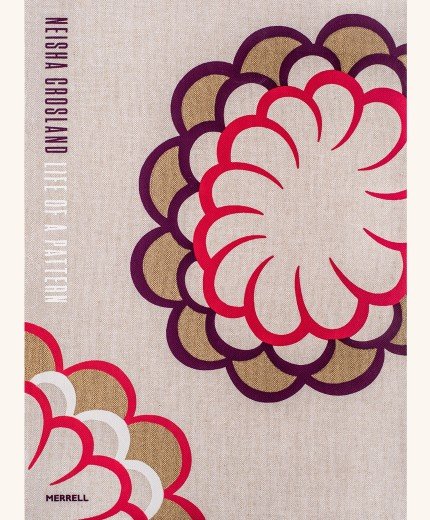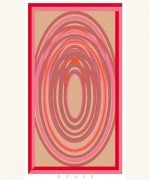 October 2016

Event
Maggi Hambling
We are delighted that the schedule begins on 26th October with a talk by well-known artist Maggi Hambling . She will be discussing the drawings in her new book 'Touch, works on paper', to coincide with her current retrospective at The British Museum.
Below are some extracts from an essay by Philip Vann, art historian and friend of Potterton Books.
'Maggi Hambling's 2011 Self-Portrait in the Ruth Borchard Next Generation Collection'
'Born in Sudbury, Suffolk in 1945, Maggi Hambling was encouraged 'to give my life to art' by the painters Cedric Morris and Lett Haines, an inseparable couple who ran a school of painting at Benton End in Suffolk (which she attended from the age of fifteen) – Ronald Blythe has described its atmosphere as 'robust and coarse, exquisite and tentative all at once… Also faintly dangerous.' Hambling went on to study at Ipswich School of Art, then Camberwell School of Art, and from 1967-69 at the Slade School of Fine Art.
In Hambling's 2011 self-portrait – in its mix of fiercely focused details such as a penetrating single eye and the burning vermilion cigarette tip alongside quite oceanic surges of deliquescent brushwork – she appears both vulnerable and assertive, ruminative yet poignantly uproarious, evidently buoyed up by the golden spirit in her glass; her cigarette gives off curlicues of pale turquoise smoke which appear, paradoxically enough, invigorating rather than toxic. Meanwhile, the ticking clock reminds the viewer of the mortal flux of impastoed flesh against, literally here, a background of eternal unvarying white.
Of Francis Bacon, whom Hambling met at Benton End, she says, 'He was certainly the living artist I most respected, for his 'touch' (the way he applied paint) and his confrontational subject matter. He has that ability to make you feel simultaneously what it is to be alive, and what it is to die.' In her own portraits – which include a 1981 depiction of the comedian Max Wall in his role as Vladimir in Beckett's Waiting for Godot, and Derek Jarman from memory (1994) against a backdrop of transporting Yves Klein blue – 'I do try to become a channel for the person in front of me – or in my memory or imagination… I have to get all my baggage out of the way.'
Hambling's public sculptures include A Conversation with Oscar Wilde (1998), facing Charing Cross Station, and Scallop, sited on Aldeburgh Beach, Suffolk, in celebration of the composer Benjamin Britten. She says, 'Art has bonded me indissolubly to Suffolk', where she now lives.
Her hauntingly compassionate 2013 site-specific installation War Requiem –comprising some fifty portraits of fractured faces of war victims and paintings of savagely spectral battlefields – was acclaimed by critics and public alike. Now owned by Aldeburgh Music, it is reinstalled at Snape Maltings for one month every year.'
Press

Sloane Square Magazine, My Chelsea
Deborah Mack of Potterton Books was featured in Sloane Square Magazine, Oct 2016, do have a read here.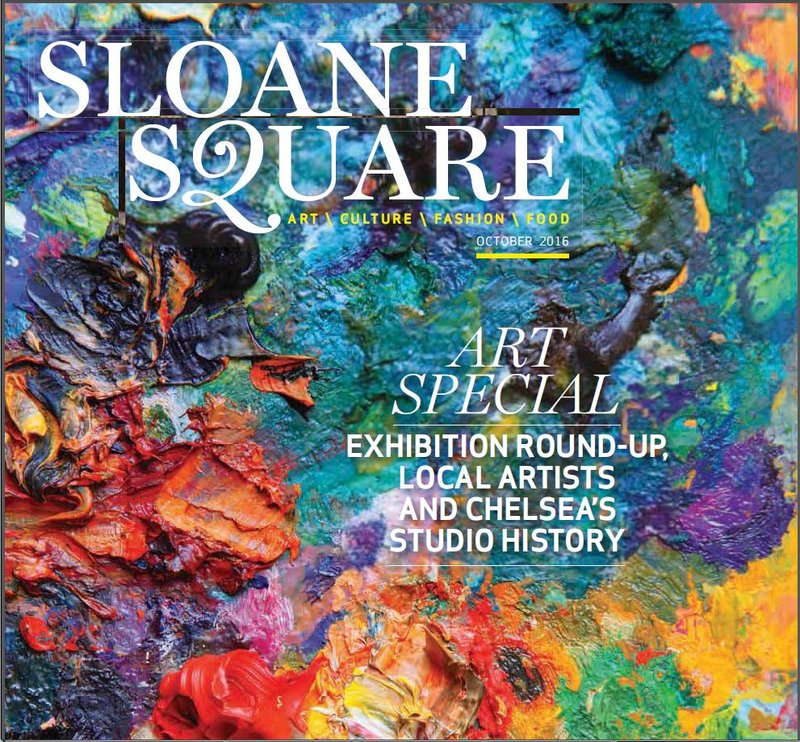 If you would like to join our mailing list for news on Book Club events, please add your email address below.