Featured Books and Artwork
6th February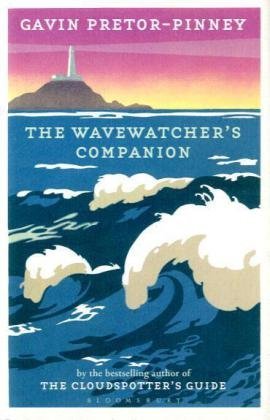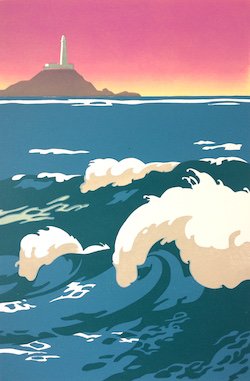 As part of our 'Artists as Book Illustrators' Exhibiton we have on show and for sale in the shop Paul Catherall's original print for the cover of the book 'The Wavewatcher's Companion'. Paul Catherall, a London based printmaker and illustrator is renowned for his clean, sharp linocuts. Each of his prints is created using oil-based inks and acid-free paper produced entirely by hand, from the initial design and sketches through to carving, inking and editioning. Paul draws influence from classic mid-20th century poster designers, including Tom Eckersley and Edward Wadsworth and is inspired by semi-abstract landscapes of Cezanne. His beautiful and sublime cover for 'The Wavewatcher's Companion' perfectly complements this funny and eloquently engaging book, which dives deeper than the waves of the sea, and delves into the waves all around us in our everyday lives, from light and sound waves to shock waves.
23rd January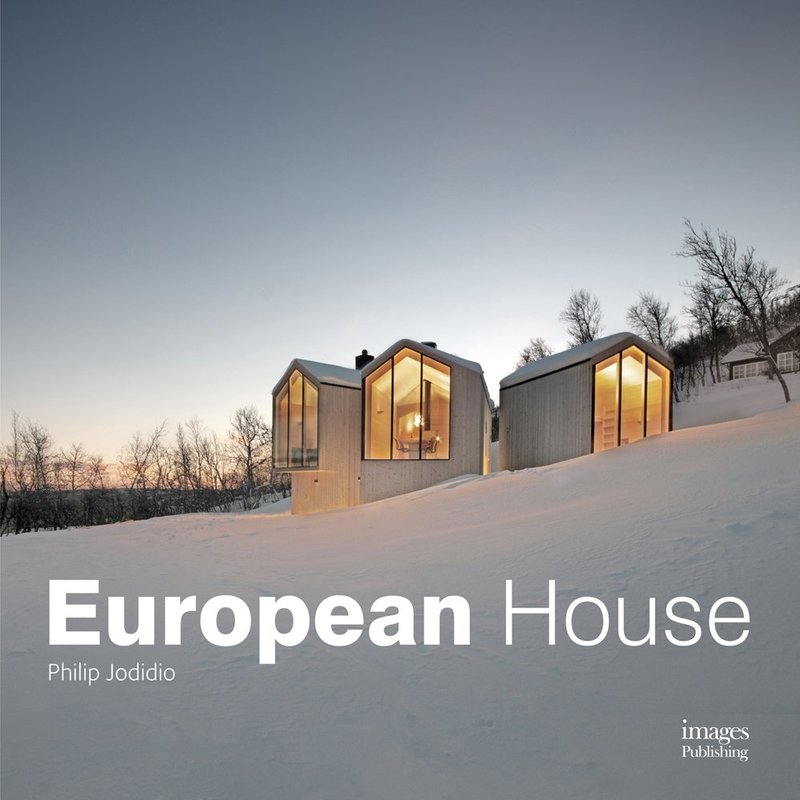 This beautifully illustrated book takes the reader on a journey through a number of outstanding contemporary houses designed and built across the European landscape. Sustainability and green energy efficiency are crucial components in the design objectives of these houses. The designs also draw heavily on local vernacular architecture and Philip Jodidio explains to the reader in detail the influences that have shaped progressive residential architecture in Europe.


16th January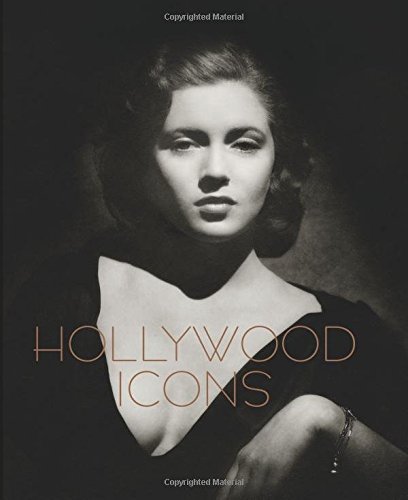 On show in this new book are 200 photographs from the John Kobul Foundation, featuring stars from black and white films including Chaplin, Mary Pickford and Gloria Swanson, later stars Greta Garbo and Joan Crawford, along with the Hollywood greats from the 1930s Gary Cooper and Marlene Dietrich, and legends Grace Kelly and Marlon Brando. Kobul, a film historian and collector of film star photography, sought photos by the very best Hollywood photographers including Ted Allan, Laszlo Willinger and Ruth Harriet Louise. The informative forewords on John Kobal, and detailed introduction provide the reader with an insight into the fascinating world and circumstances in which these iconic photographs were taken.
9th January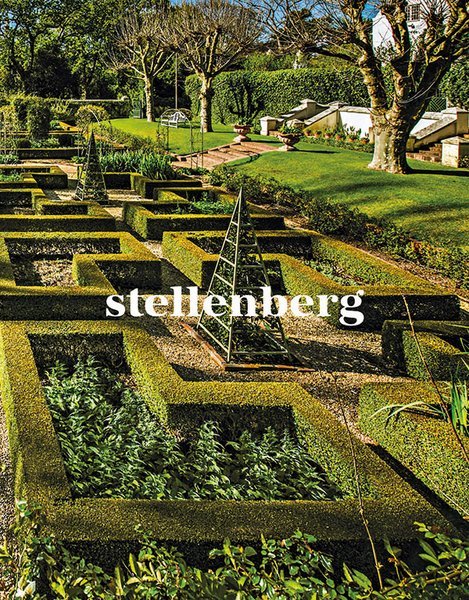 Stellenberg is one of Cape Town's oldest estates, the home of a uniquely preserved example of Cape Dutch Architecture and
one of South Africa's most loved and admired gardens
. Tracing the story of the estate from the original grant made in 1697, this beautifully produced book describe's Stellenberg's gardens as they have evolved over the past twenty-five years against the backdrop of it's history and architecture. New photographs by Alain Proust and old photographs, paintings and documents drawn from the Cape Archives bring to life a garden brimming with fascinating influences and developers, including a David Hicks walled garden. A charming and insightful read of a much loved, very personal and private garden.
We are also stocking scented Stellenberg Candles in the shop. Each candle is made of 100% pure eco soy wax, scented with premium quality organic African living oils, transporting you back to Stellenberg's gardens and the Cape Floral Kingdom.
2nd January
Original 1940s Lithograph from the Mourlot Studios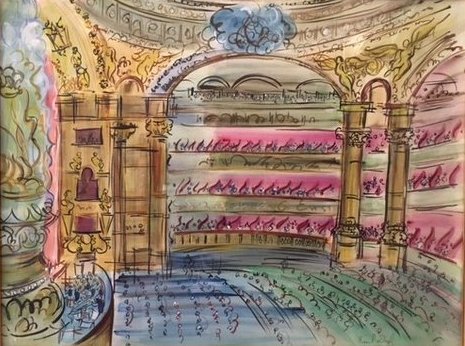 Raoul Dufy (3 June 1877 – 23 March 1953) a French Fauvist painter is noted for scenes of open-air social events. He developed a colourful, decorative style which became fashionable for ceramics and textiles, as well as developing decorative schemes for public buildings. This print comes from the Mourlot Studios, a commercial print shop founded in 1852 by the Mourlot family and located in Paris, France. It was also known as Imprimerie Mourlot, Mourlot Freres and Atelier Mourlot. One of the most important contributions of the Mourlot Studio was to be the art poster, through the production of fine art limited edition lithographs. From, 1930 beginning with an exhibition at the French National Museums, Mourlot became the place where posters were prepared and produced as works of art in their own right. Also have a look at 'In the Garden'.
19th December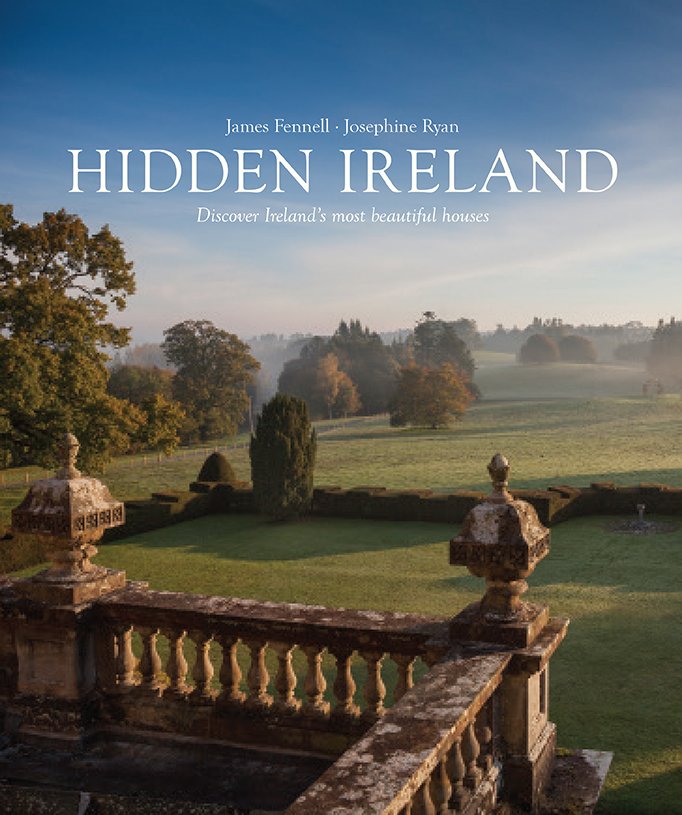 More than just an insight to some of Ireland's most beautiful homes, the historic houses featured in Hidden Ireland can all be stayed in by visitors. All these beautiful houses are privately owned from a stately home in landscaped parkland in County Monaghan which has been in the same family since 1734, to a Georgian mansion in Country Cork that has diversified into glamping and on-site gin distilling. James Fennell's photography and Josephine Ryan's authoritative text bring alive the stunning architecture and gardens of these houses with a glimpse into their eclectic interiors.
12th December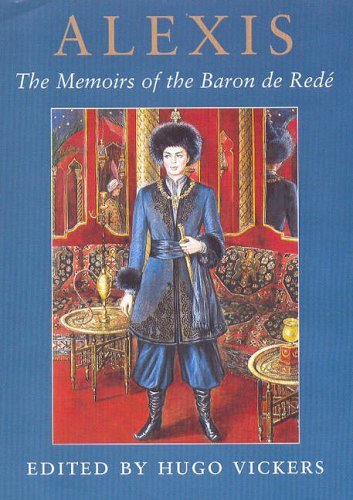 Baron Alexis De Redé lived his life at the heart of the beau monde in Paris. Hugo Vickers describes him in his foreword as 'a man who led an eighteenth century life in the twenty-first century', he was never far from the epicentre of high society. His friendships were many and diverse including Salvador Dali, the Duke and Duchess of Windsor, Yves Saint Laurent, Brigitte Bardot, Rudolf Nureyev, Maria Callas, and Elizabeth Taylor and Richard Burton. In the book he writes of his traumatic childhood, his lone voyage to the United States and how he caught the eye of Arturo Lopez-Willshaw, one of Europe's most enigmatic figures, with whom he restored the Hotel Lambert in Paris. He talks of his close friendship with Arturo and his friendship with legendary queen of Paris society Marie-Helene de Rothschild. The book is illustrated with images from his own collection, and is a really fascinating look at his quite unique and extraordinary life.
5th December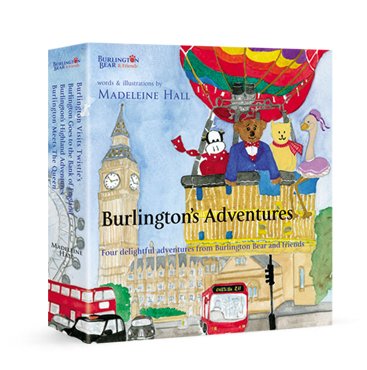 These four charming stories, written and illustrated by Madeleine Hall centre around the adventures of Burlington Bear and his friends. Burlington lives at Number One Piccadilly in London and his best friends are Marmaduke, a portly Scottie dog, Mooey, a Friesian Cow and Darling an Ostrich. Burlington is always off on adventures - to visit the London auction house Twisties, to visit the Bank of England, a trip to Buckingham Palace to meet the Queen and an excursion to the Highlands in Scotland, and he always manages to fit in a slice of his favourite carrot cake somewhere along the way. Burlignton's little trips around London are a wonderful way to introduce children to the city, and the four books in this boxset are a lovely way of engaging with characters, following Burlington and his friends wherever they go. There are four small size books in the boxset and each is signed by author Madeleine Hall.
28th November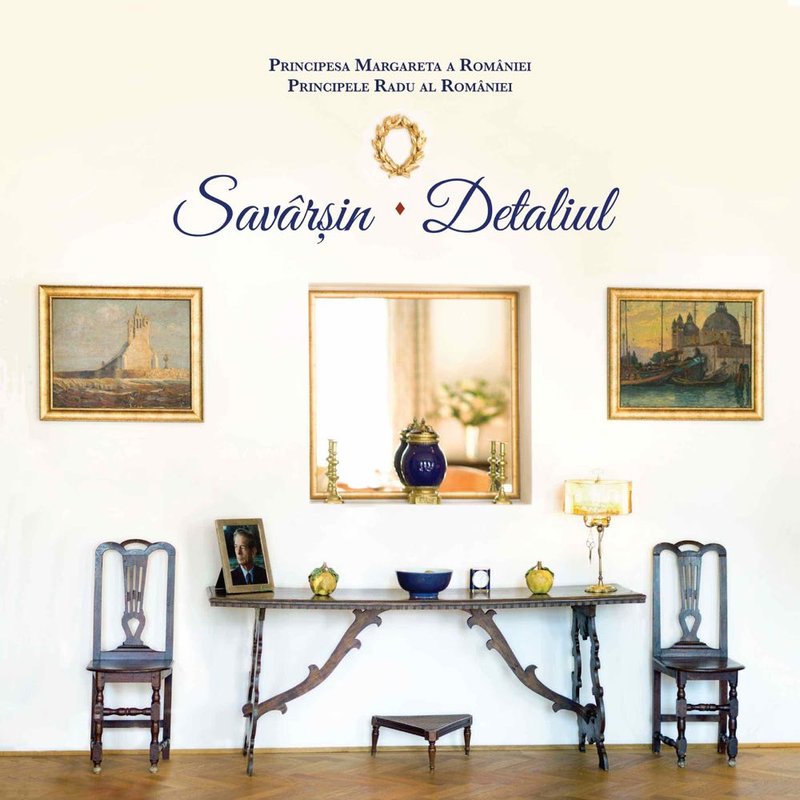 Written by HRH Crown Princess Margareta and HRH Prince Radu of Romania Săvârşin. The Detail is a fascinating insight into the interiors of this royal residence. For the past 15 years the Crown Princess and Prince Radu have been recreating the interiors of this house, continuing the restoration of Regina Elena's interiors started by King Michael in 1940 and using similar materials. This beautifully presented book explains in detail the restoration process and the recreation of this Royal home. The photos in the book were taken by Cristian Coposesc.

21st November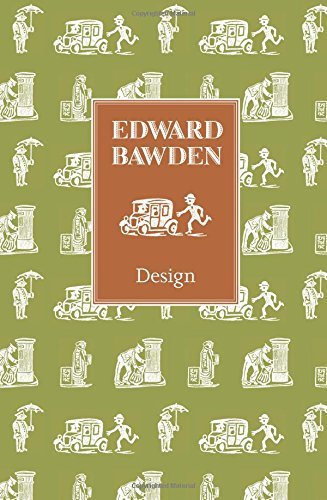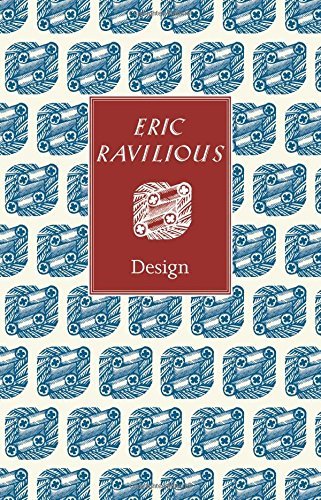 These mongographic books form part of Brian Webb and Peyton Skipwith's 'Design Series'. Edward Bawden and Eric Ravilious both studied at the Royal College of Art in the 1920s under Paul Nash, and came to prominence with the unveiling of their murals at Morley College, South London in 1930. In 1939 both men were commissioned as official war artists.
Edward Bawden is recognised as a major 20th century printmaker, designer and watercolourist. This book features Bawden's illustration work for Ambrose Heath's Good Food series of recipe books, advertising designs for the Underground, ceramic designs for Poole Potteries and wallpaper for the Curwen Press.
Eric Ravilious's work as a wood engraver, illustrator, designer of books, ceramics for Wedgwood and textiles for the Cotton Board is wonderfully displayed in this book, with over 170 illustrations, many not seen before. Ravilious also produced some of the most memorable watercolours of the coastal defences of Britain during the Second World War and a series of lithographs depicting the lives of submariners.
These small size books are the perfect introduction to each designer with numerous illustrations. With many of drawings and designs published for the first time, this is a must read for anyone looking to gain a more in depth understanding of Ravilious and Bawden's work.
14th November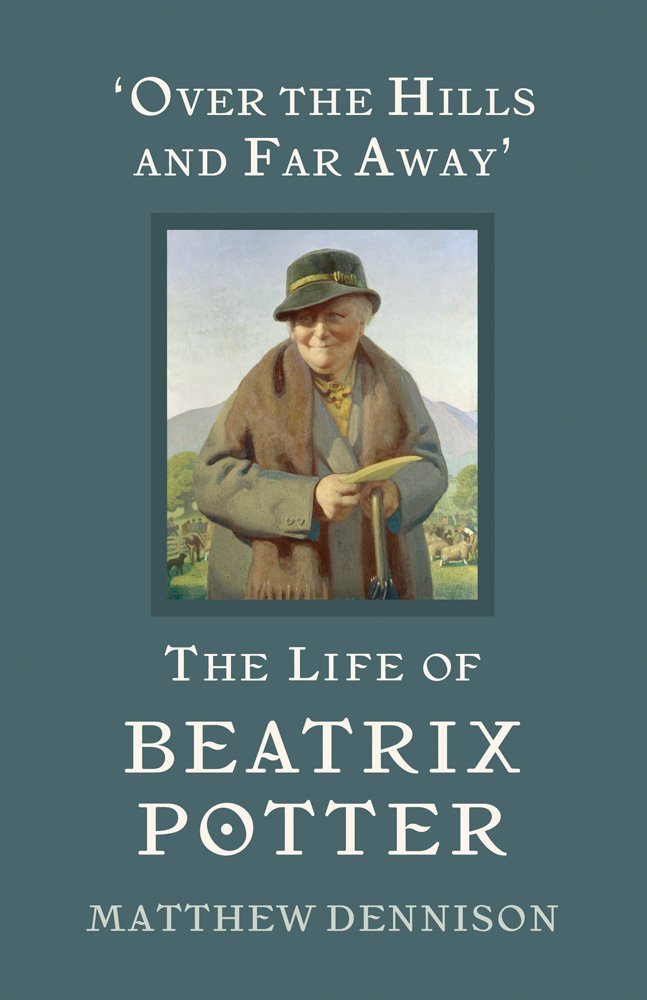 In this charming little book Matthew Dennison explores the life of Beatrix Potter through her twenty three tales. Taking a selection of quotations from Potter's stories, Dennison uses them to explore her life and character, charting her life from young girl with a love of fairy tales and animals into a bestselling author and business woman. The book is a fascinating account of the challenges she faced in her quest to live an independent life during the Victorian era, and a fresh revisit of well-known Potter characters and tales.
7th November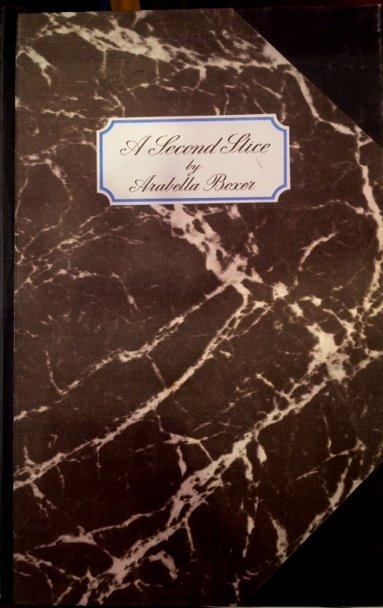 Arabella Boxer's second recipe anthology, printed in 1966, and now out of print, is full of all sorts of delights. She focuses on 'neglected English food of the Twenties and Thirties, particularly the recipes of Lady Jekyll, Lady Sysonby and Nancy Shaw'. The book is spiral-bound and the card pages are cut into three sections. You can choose a main course, then turn the starter and pudding pages until you found a suitable match, rather like a cookery version of the board game Misfits. The recipes are interspersed with food paintings, so whilst you are pondering whether to have 'Eggs Rosebery' or 'Cockaleekie' with your 'Sea Pie' you can muse over a 'Table Spread' by Bonnard, or imagine the goings on at 'Luncheon of the Boating Party' by Renoir. The names of the recipes are great fun 'The Baronet's Curry' and 'Alsatian Cream'. Each recipe is dated and the frank comments by Arabella make it a really very entertaining read, on her 'Chickens and Pheasants' recipe - 'Having been lazy about stuffing before roasting, I am now determined to do it more often'. An entertaining read for everyone, and the perfect gift for the cook who already has all the cookery books.

31st October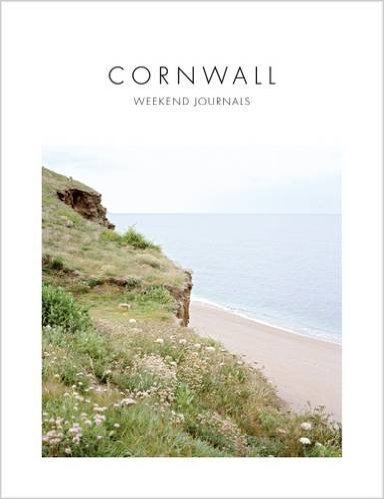 We love this guide to Cornwall - a beautiful curation of places to visit, this guide takes the reader on a journey from Launceston travelling anticlockwise around the Cornish coast.